#Subject Saturday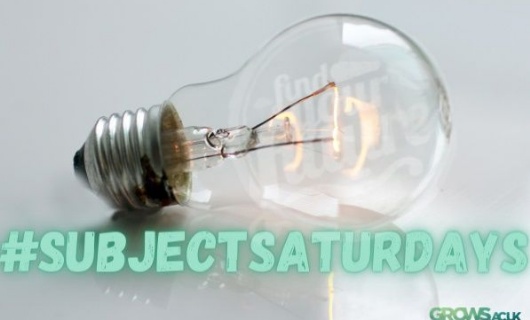 Bring your winter to life!
A FREE programme of brilliant virtual events for Year 10 and 11
Getting bored at the weekend?
Want to try out a new subject?
Not sure what you like or what to study next?
Join a fun, fast on-line subject session run by experts from home!
There is a huge choice of subjects you can study after you finish GCSEs, so we are running a series of Subject Saturdays for you to try some of them and see if you enjoy them. Every session is virtual so you can log on from home; sessions will be delivered by current students studying at University and College, leading names in industry or University lecturers.
Each session is designed to be fun and filled with hands on activities that open up opportunities for future study and careers. You don't need any prior knowledge, just sign up and come with lots of enthusiasm.
Why not boost your weekend, build some skills, and discover subjects you never knew you could make a career of?
Select one or more subjects you like from the table over the page
Book a place at www.grows.ac.uk/subjectsaturday
Enjoy your Subject Saturday session
Share your experience and win a £10 Love to Shop voucher! #SubjectSaturdays
When?
10.30 – 12.30 every Saturday from 14 November to Saturday 19 December.
Don't see a subject you want to try? Have a look at our 'Finding My Future' workbook. You can take a personality quiz to find out what subjects might suit you as well as finding out about different qualifications, careers, and skills. Request your free copy at www.grows.ac.uk/workbook. You can also register at www.grows.ac.uk/student for regular update emails - content is specific to your year group and will keep you up to speed with what you need to know about careers and education choices as well as giving you priority access to bookings for future events.
Parents, you can also register at www.grows.ac.uk/parent for newsletters, information and resources to help and support you as well as getting access to our events for parents. Information about our upcoming parents' event "Supporting Future Choices" is included with this letter. Bookings can be made at www.grows.ac.uk/choices
Hope to see you at one of the subject Saturdays!
Yours sincerely,
GROWS TEAM
grows@glos.ac.uk / 01242 714447
GROWS is a network of higher education providers in Gloucestershire who provide schools with information and activities designed to assist their pupils in making informed decisions about their future educational options. We offer a range of in-school and out of school activities in a range of career areas. These opportunities are FREE and offer you an insight into careers you may never have thought of doing. www.grows.ac.uk for further information.
* Activities are subject to change.
** If computer or internet access could be a problem please register for events and contact us at grows@glos.ac.uk for support in getting online.
*** There will be 2 winners per week on Instagram. Each will be awarded a £10 Love to shop voucher
Find a subject you love with Subject Saturdays……
What & When

What

Why

Photography

Saturday November 14 10.30 – 12.30

Find out how to take amazing photos on your phone, your Instagram will never look so good!

Led by Kieran Hunt a well-known local photographer who teaches at the University of Gloucestershire. Learn tricks of the trade and how you could make a passion a career.

Engineering & 3D Printing

Saturday November 21 10.30 – 12.30

Using Computer Aided Design software you will make your own 3D printed object, which will be made and sent home to you.

Run by Renishaw a leading local graduate employer. Find out how you can use creative thinking and design skills in a commercial environment and learn more about courses and careers in engineering.

Music Production

Saturday November 28

10.30 – 12.30

Learn practical skills about music making and song structure, as well as the chance to speak to professionals working in the music industry.

Led by Malaki Patterson, Creative Director of Music Works. This session will show you the best tools and approaches when writing songs from scratch, how to enhance lyric writing and how to create hooks.

Animal Science

Saturday December 5

10.30 – 12.30

Hear from experts about animal welfare and first aid.

Delivered by Hartpury University this event gives you a virtual experience that takes you out of your living room and into the world of captive animals in companion, zoo, farm and lab environments. You will also learn the basics of animal first aid and find out which areas of study might suit your skills and interests.

Graphic Design

Saturday December 12

10.30 – 12.30

Design your own footwear using online design tools lead by an expert.

Interactive session led by James Symonds founder of concept fashion brand Bankside-Co. Get design tips of the trade and find out about routes into fashion design via higher education with an entrepreneurial twist.

Saturday December 19

10.30 – 12.30

Discover the effect of asthma or diabetes on the body and piece together the respiratory system. Real life examples from real life medics.

Delivered by medical students at Birmingham University you can find out more about the range of courses and careers available in the NHS and at the same time build core skills.
Book your place now www.grows.ac.uk/subjectsaturday